We serve as your guide in providing superior legal service.
For over 40 years, this leading Tupelo, Mississippi law firm has represented clients from all walks of life and many industries. From the individual with a one-time legal need to small and large corporations seeking counsel for business needs or long-term litigation cases. Gratz & Gratz, a father-son civil law practice, opened its doors in 1973 when Mr. Gratz came to Tupelo following his graduation from the University of Mississippi School of Law in 1969 and stint with the United States Army. Over the years, Michael Gratz, Sr. has counseled hundreds of clients, earning a reputation not only as an expert in his field, but also as a leader in his local community.
Today, his son, Michael Gratz, Jr., a partner for over twenty years, continues a long-standing tradition of providing superior, affordable legal counsel and expertise.
At Gratz & Gratz, practicing law means more than just resolving a legal dispute or writing a contract. In a fast-paced world where technology allows for all forms of distance communication, we still believe in fostering a personal relationship between attorney and client. From the first phone call, our clients can expect a conversation that focuses wholly on the client's present needs and circumstances.
"We always want to meet our clients with a listening ear and compassion."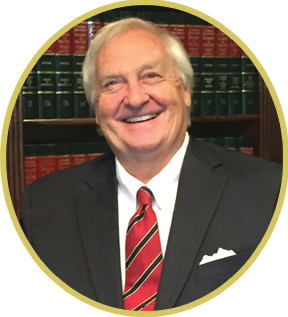 Mike Gratz, Sr.
A native Mississippian, Michael B. Gratz, Sr. leads both within his profession and the community-at-large. His preparatory school education culminated at the Marion Military Institute where he graduated with honors (1962).  He lettered in tennis and football, serving as Co-Captain of the latter. His collegiate education led him to Louisiana State University and Mississippi State University for a Bachelor's of Science Degree (1966), then to the University of Mississippi School of Law where he graduated in 1969 with a Juris Doctorate Degree. He has been an active member of the Mississippi Bar Association since 1969 and admitted to the U.S. District Court, Northern and Southern Districts of Mississippi, as well as the Fifth and Eleventh Circuits of the U.S. Court of Appeals. From 1969 to 1971, Gratz served as an Artillery Captain in the U.S. Army. He was awarded the Army Commendation Medal and the Bronze Star Medal for Meritorious Achievement in ground operations against hostile forces in the Republic of Vietnam. Ever active in civic and faith roles, Gratz is an Elder and Trustee with First Presbyterian Church in Tupelo. Both he and his son are Eagle Scouts. He is married to Margaret McDuffie Gratz, author of four (4) books and mother of their two children, Michael, his law partner and daughter, Mollie, an elementary school teacher.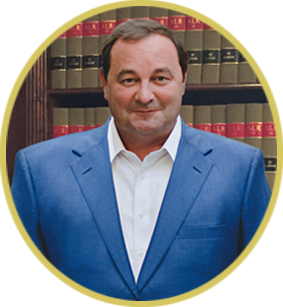 Michael Gratz, Jr.
Michael Gratz, Jr. is managing partner at Gratz & Gratz, with a Civil Litigation and Transactional practice focusing primarily on Business Law, Breach of Contract, Corporate Transactions, Products Liability, Personal Injury, Employment Law, and Wills and Estates. He is licensed to practice law in Mississippi and Alabama and is admitted before the Fifth Circuit Court of Appeals, the U.S. District Court, Northern District of Mississippi, the U.S. District Court, Northern District of Ohio, and the U.S. District Court, Eastern District of Tennessee.
A graduate of The McCallie School in Chattanooga (1988) and Rhodes College in Memphis, Tennessee (1992), Gratz went on to earn his law degree from Cumberland School of Law at Samford University in 1996.  A member of the Alabama State Bar, the Mississippi Bar, the Lee County and American Bar Associations, Gratz practices alongside his father in their Tupelo office.  A civic leader as well, Gratz has served on numerous state and local boards, including The First Judicial District Bar Association (Twice as President) The Mississippi Heritage Trust (Executive Committee), The Police Athletic League (Chairman five years), the Cops and Kids Reading Program, The Boy Scouts of America, the Planning Committee for the City of Tupelo (Chairman), and is currently an Elder at First Presbyterian Church in Tupelo. He is an avid outdoors enthusiast and fisherman. He is married to Mary Margaret Sams Gratz, Esquire, with whom he has three children..
Corporate and Commercial
• Transactions (Buy/Sell Agreements)
• Contracts
• Litigation
• Business Disputes
• Business Planning
• Business Organization and Incorporations
Healthcare
• Physician Practice Organization
Serious Injury and Wrongful Death
Intellectual Property
• Products Liability
• Trademark
• Copyright
Elder Law
• Conservatorships
• Guardianships
• Geriatric Planning
Elder Law
• Conservatorships
• Guardianships
• Geriatric Planning
Estate Planning, Wills and Probate
• Wills
• Trusts
• Healthcare Directives
Real Estate Transactions and Litigation
• Closings (Commercial and Residential)
• Title Work (Abstracting and Certification)
• Real Estate Title Insurance
Governmental Relations
• Municipal, State and Federal Representation
We serve as your guide in providing superior legal service.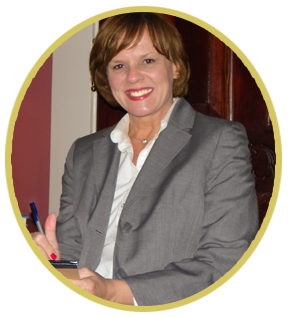 With nearly 29 years as a Paralegal, Vicki Hardin Bramlett has spent 21.5 years with Gratz & Gratz. Vicki supports the attorneys while serving an integral role in the client process by meeting with clients for initial interviews, gathering information, compiling documents and attending court with client and attorney. She handles much of the litigation support work. Married with four children, Vicki is a self-proclaimed huge Ole Miss (University of Mississippi) fan and enjoys spending time with her husband, children, extended family and friends.
"This firm has a comfortable family feel."
312 N. Green Street, Tupelo, Mississippi
(T) 662.844.5531
(F) 662-844-8747